Celebrate your birthday with the giant cow.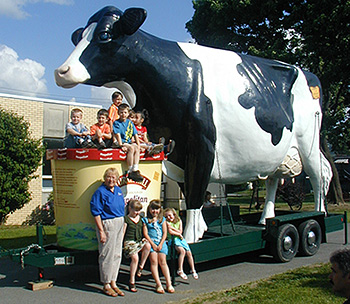 And you thought having a clown was cool. Each year, the Turkey Hill cow drops in on a few birthday parties with free ice cream.
If you'd like her to drop in on you, or someone you know, send us the following information. Those selected will be contacted at least one month before the big day. Don't worry, if we missed you this year, there's always next year!