The official ice cream, iced tea and lemonade of the Philadelphia Union!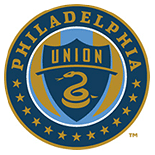 Turkey Hill Dairy is excited to partner with the Philadelphia Union and be the official ice cream of the Philadelphia Union. We will also be the team's official iced tea and lemonade.
We invite the fans of the Philadelphia Union, and soccer fans in general, to come out to the 18,500-seat stadium in Chester, PA. We know so many of our customers enjoy soccer, as well as spending family time together, so we thought this is a natural fit for Turkey Hill Dairy. While at the stadium, you'll be able to grab some Turkey Hill ice cream, iced tea or lemonade.
Turkey Hill is also the official partner and the official ice cream, iced tea and lemonade of the Eastern Pennsylvania Youth Soccer (EPYSA) and Delaware Youth Soccer Association soccer tours. We will receive the title sponsorship of one major EPYSA youth soccer tournament per year, which will now be entitled the Turkey Hill Cup.
We are excited to have the opportunity to be part of Philadelphia Union's Mobile Tour. The Turkey Hill Giant Cow will travel to youth soccer fields all across the region during soccer season, along with some free product samples so the soccer fans can try our new items and their favorite flavors of ice cream and cold-fashioned iced teas.
For more information on Philadelphia Union, please visit www.philadelphiaunion.com.