20th Annual Country Classic
May 4, 2019
2018 Country Classic Results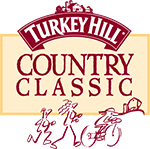 Congratulations to everyone who participated in a Country Classic running or cycling event. View the results of some past Country Classic events to find where you or a friend placed.
Saturday, May 5, 2018 was the 19th Annual Turkey Hill Country Classic, a "Race, Ride, and Run" event which benefits the Lancaster Farmland Trust. Thank you to all sponsors, participants, and spectators!
Running Events
See all Running Results at MotionTiming.com
Cycling Events
Check back soon...