Request for product donation or reduced priced product.
Turkey Hill Dairy is committed to helping our communities through product donations and reduced cost sales. We donate to grassroots organizations raising money for their cause. All products can only be picked up at the Turkey Hill Experience (301 Linden Street Columbia, PA 17512). Turkey Hill is able to donate a limited amount of product certificates for organizations outside of PA & MD. Please submit requests 4 weeks in advance. We value the compliment you have paid to Turkey Hill Dairy and will respond within 7 days.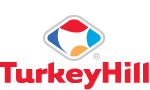 If you have a question or comment about Turkey Hill Minit Markets, please call 1-800-576-4377 or visit their website at www.turkeyhillstores.com.