Where we make it is why it's good.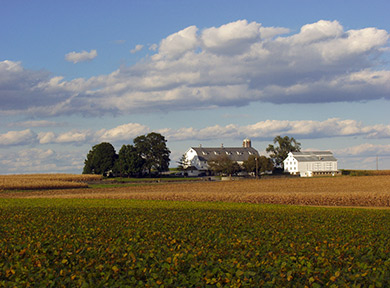 It's a real place. It's a way of life. And it's a heritage that we work to live up to every day. Its roots are in a special part of the world called Lancaster County, Pennsylvania, but its appeal is universal and its popularity is spreading.
Food is an important part of our life here, and it's always been that way. The Pennsylvania Dutch are famous for home cooking with homegrown ingredients. You can count on Lancaster County meals to be hearty and wholesome, made from scratch, and served with pride. Some people say we save the best for last, with our freshly baked cakes, pies, and cookies — and, of course, any one of the rich, creamy frozen desserts fresh from Turkey Hill Dairy.