Welcome to Lancaster County. The place we call home.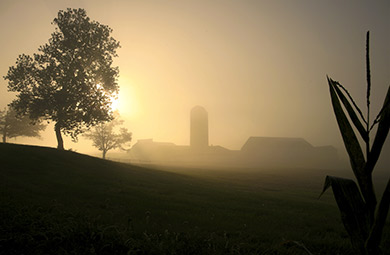 At Turkey Hill, we believe that a big part of what makes us unique is where we are from. And we love to share that with as many people as possible.
If you get the chance to visit historic and beautiful Lancaster County, Pennsylvania, we hope you take the time to really experience it. We suggest getting off the highway and taking a drive through the country(opens new window). You won't believe what you'll see ... postage-stamp scenes filled with farms, hills, and quaint towns. Along the way, you'll hear the clip-clopping of horses, and you'll meet some very friendly faces.
And yes, we are known for our great shopping too. But it's not just the many outlet stores we have in the area. You just might want to try the bargain shopping that many of us do when we go to an auction or a Mud Sale(opens new window).
After all that exploring and shopping, you'll probably want to stop somewhere for a bite. We promise you won't be at a loss for places to find some of favorites. Anything from chicken pot pie to whoopie pie(opens new window).
There's definitely a lot to do here, so you may want to find somewhere cozy to spend the night(opens new window). That way, you can wake up in the country the next morning and do it all over again. And please don't worry ... we won't make you wake up at the crack of dawn to milk our cows.
For more information on visiting the place we call home, visit www.discoverlancaster.com(opens new window).