Sustainability and environmental impact-reduction projects from Turkey Hill.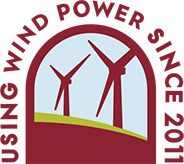 The Frey family has been on the Turkey Hill farm since 1817. Over the years, we've seen many things change in our surrounding community. To do our part in ensuring that future generations can also enjoy our little part of Lancaster County, and the rest of the world, we've taken some added steps.
Turkey Hill is actively defining and implementing the following green initiatives to drive out waste, reduce packaging, and reduce outputs to the environment.