Where there's always something new for dessert.
You've got to keep an open mind when it comes to our Limited Edition Flavors. You also have to keep your eyes open. Because these fun, sometimes unusual (sometimes very, very, unusual) flavors are made in small batches, and only last a limited time. Here's what we have out there now. And what's coming soon. But please remember, availability may vary by store.
Current Limited Edition Flavors
Premium Ice Cream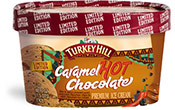 Hot and spicy caramel swirl and mini chocolate chips in milk chocolate ice cream.
Frozen Dairy Desserts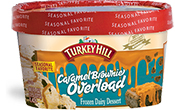 Caramel frozen dairy dessert with brownies and waves of rich caramel fudge.
Limited Edition Flavors You Might Still Find
Premium Ice Cream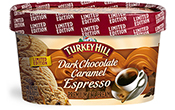 Dark Chocolate Caramel Espresso
Espresso ice cream with dark chocolate caramel truffles and a sea salted caramel swirl.
Premium Ice Cream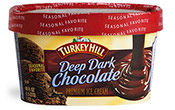 Robust dark chocolate ice cream with melt-in-your-mouth chocolaty slivers.
Limited Edition Flavors Coming Soon
Premium Ice Cream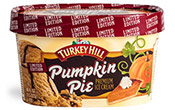 Pumpkin ice cream with a cinnamon graham cracker swirl.
Premium Ice Cream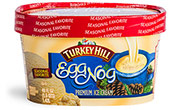 Rich egg nog ice cream with rum flavoring and spicy nutmeg.