A variety of flavorful and exciting desserts that are only around for a limited time.
Enjoy rich and creamy flavors of the season and unique flavors you can't find anywhere else!
Current Limited Edition Flavors
Ice Cream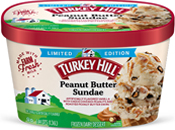 Vanilla flavored ice cream with peanut butter cup pieces and swirls of peanut butter and fudge.
Limited Edition Flavors You Might Still Find
Ice Cream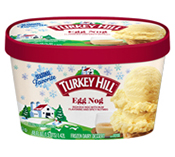 Rich egg nog with rum flavoring and spicy nutmeg.