Drinks

Bottled Cold, Shipped Cold and Sold Cold. Deliciously Refreshing.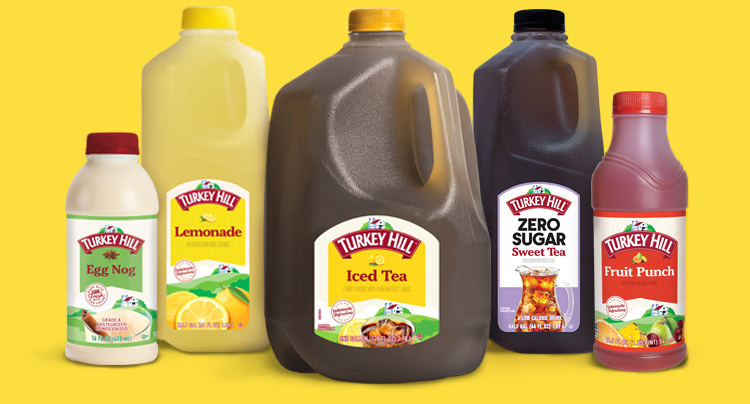 Click a drink below to see our variety of flavors.

At Turkey Hill, we make family moments delicious. With a variety of flavor options, there is a deliciously refreshing option for everyone.

A delicious assortment of fruity, refreshing flavors. Sip on your favorite beverage. Because life should be joyful and sweet.

Turkey Hill's rich, creamy Egg Nog makes every occasion special. Our Egg Nog features farm fresh milk and cream and a touch of nutmeg. Available during the winter holiday season.

Where it all started ... Turkey Hill has been making family moments delicious since 1931.

Our Iced Coffees inspired by our Premium Ice Cream flavors are blended with Farm Fresh Milk for an everyday, delicious treat.