Visit us and have fun at the Turkey Hill Experience in Columbia, PA.
Want to learn more about Turkey Hill, its history, and its products? Then pay us a visit at the Turkey Hill Experience.
Located in Columbia, PA, the Turkey Hill Experience features interactive exhibits allowing you to learn about dairy culture, the story of Turkey Hill Dairy, and how the company's ice cream and iced tea flavors are selected and created. You will truly experience what it's like to be a Turkey Hill Dairy ice cream maker for a day, including the opportunity to create your own virtual ice cream flavor.
Discover the history and culture of western Lancaster County and the Susquehanna River Valley.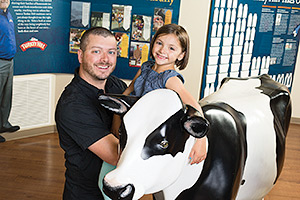 Experience the natural beauty and wonderful stories that shaped the area. Learn about the beginnings of Turkey Hill Dairy and the farmland and towns around it. Milk a mechanical cow and sit in a milk truck.
Travel the world of tea.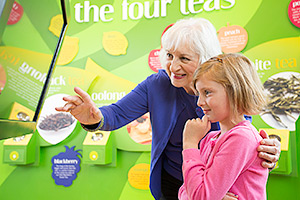 Inside our tea room, check out our giant tea bottle and experience the aromas of most popular teas from around the world. Explore the history of Lancaster County's favorite beverage and find out which flavor matches your personality. Relax in the "Chill Zone" and learn about the mystical history of tea.
Make your own virtual ice cream creation.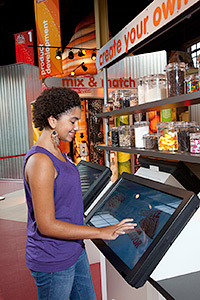 Walk through interactive exhibits of the ice cream making process, from milk and cream delivery to freezing the mix and filling the cartons. Learn about homogenization and pasteurization then race to measure out the perfect batch. Research and develop your own ice cream concoction by choosing your ingredients and designing your package. Cool off from the hard work with a stop in our blast freezer. And learn how we test our ice cream with a sample taste test of your own.
Star in a Turkey Hill TV commercial.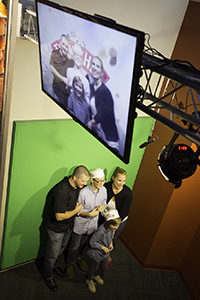 Once you make a Create Your Own ice cream flavor, then try your shot at filming a commercial to promote it. Using a green screen and special effects, you will produce a commercial where you and your new ice cream are the stars. Post it to Facebook to share with all your friends.
Your chance to make your own Turkey Hill Ice Cream in our Taste Lab!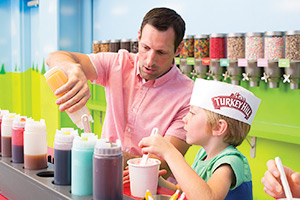 Bring your virtual ice cream creation to life in the Turkey Hill Taste Lab(opens new window): a hands-on, educational experience allowing you to develop and taste the flavor you created. Seating is limited in the Taste Lab, reservations are required and a nominal additional fee applies.
Group rates available.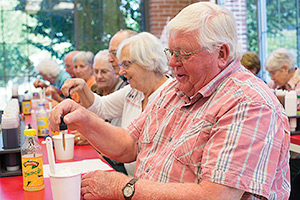 The Turkey Hill Experience is group friendly and offers special pricing for groups of 20 or more. For additional information on group sales(opens new window), please email us at [email protected] (opens new window).
Map to the Turkey Hill Experience.

View Larger Map (opens new window)
Turkey Hill Experience
301 Linden Street
Columbia, PA 17512
717-684-0134