Diet Green Tea Mango
Delicious green tea with honey and ginseng flavored with mango but without the calories.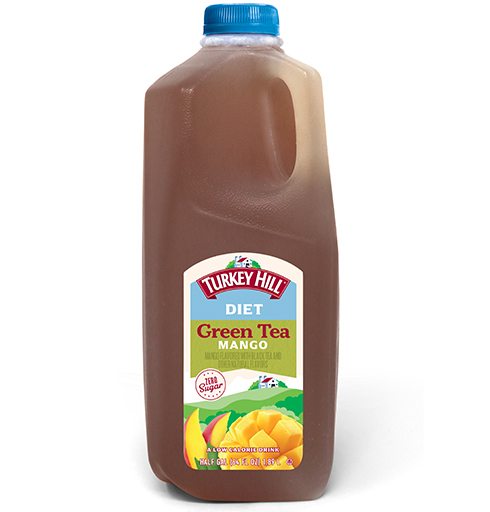 Nutrition Facts
Servings Per Container About 5
Serving Size
12 fl oz (355 mL)
Amount Per Serving
Calories 0
Total Carbohydrates 1g 0%
*The % Daily Value tells you how much a nutrient in a serving of food contributes to a daily diet. 2,000 calories a day is used for general nutrition advice.
Additional Info: Gluten-Free, Fat-Free
Aspartame
A zero-calorie sugar substitute used to make food and drinks sweet without adding calories.
Black Tea
Dried, cured leaves of the tea trees. Black tea has the strongest flavor of the tea varieties.
Potassium Sorbate & Sodium Benzoate
A common food grade blend used to maintain shelf life and preserve freshness in foods and drinks.
Citric Acid
An acid derived from citrus fruits to enhance flavor and preserve food. Used as either a flavor or preservative in some food and drink.
Green Tea
Tea that is steamed before being dried. It has a milder flavor than black tea and is slightly bitter.