Contacting Human Resources at Turkey Hill.
If you have further questions, please feel free to contact us.
We review every application received for an open position. We will contact you only if we are interested in having you continue in the selection process. We regret due to the volume of employment applications received, we are unable to respond to telephone inquiries concerning the status of individual applications.
Turkey Hill Dairy
ATTN: Human Resources
2601 River Road
Conestoga, PA 17516
Fax: 717-872-0602
E-mail: careers@turkeyhill.com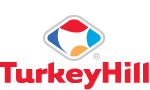 If you are interested in employment opportunities with Turkey Hill Minit Markets, please go to www.turkeyhillstores.com to complete their online application.