Because giant cows make people smile.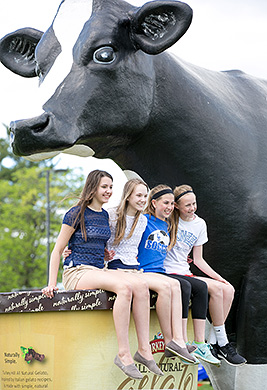 One of life's little-known facts is that a giant cow can make people smile. At Turkey Hill, we know more cows mean more smiles. That's why we have a few cows that travel to community events and one that stays back home to greet smiling faces year-round at the Turkey Hill Experience. They are all 13-foot, 2-ton cows that love getting selfies with you!
You might even win a visit from a Giant Cow for your birthday party.
Check and see if one of our giant cows will be in your area soon.
There are currently no events on our Giant Cow calendar.