For Immediate Release
Contact: David Shoffner
C: (717) 234-8886 ext. 154
C: (717) 525-0055
Lifetime Supply Of Ice Cream Or Iced Tea Up For Grabs In Turkey Hill Ultimate Flavor Tournament
LANCASTER COUNTY, Pa. (February 27, 2018) — What would you do with a lifetime supply of ice cream or iced tea?
That's the prize being offered in Turkey Hill Dairy's Ultimate Flavor Tournament, a showdown that pits 32 of the Dairy's best ice cream and iced tea options against each other to determine the best flavor in the Turkey Hill line-up.
The winning fan will be the one that can correctly predict the winner of each of the tournament's head-to-head match-ups.
The entry period for predictions begins March 1, 2018 and ends March 31, 2018 on the Turkey Hill Nation. The Ultimate Flavor Tournament: Sweetest Bracket Edition kicks off on April 2.
If no one predicts a perfect bracket (or the "sweetest" bracket), the fan with the most correct predictions will win a one-year supply of ice cream or iced tea.
The Turkey Hill Nation is based online at www.turkeyhillnation.com and is free to join. Upon sign-up, new members gain access to exclusive content, including news about new products and flavors, polls, coupons, recipes, and ice cream and iced tea related challenges.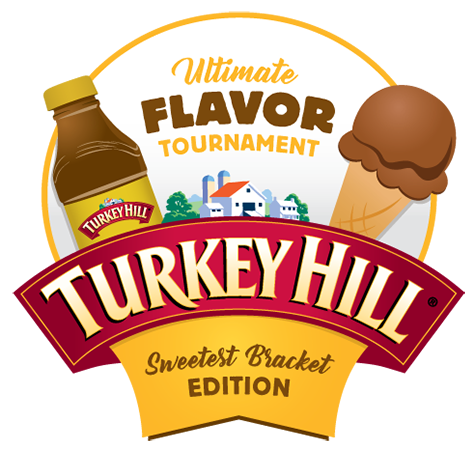 # # #