Job Fair: CDL Drivers and Diesel Mechanics
When: Thursday, September 27, 8 a.m. - 5 p.m.
Where: The Turkey Hill Experience, 301 Linden Street, Columbia, PA 17512
Turkey Hill Dairy is hiring! We are looking for CDL Drivers to deliver our ice cream and drinks directly to stores. Come out to our Truck Driver Job Fair on September 27, 2018!
Our truck drivers enjoy:
A competitive hourly wage
Predictable weekly schedules
A generous vacation accrual plan
Well-maintained equipment with a strong team atmosphere
We care about YOUR work life balance!
Not a truck driver?
We're also looking for folks to maintain our fleet as diesel mechanics.
Have questions? Call or email Ted now!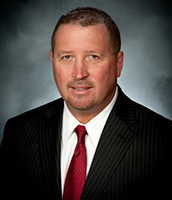 Ted Polaski: 717-842-2203 or ted.polaski@turkeyhill.com
Ted is a Turkey Hill Dairy Distribution Supervisor. He has been with the dairy for over 6 years. You're welcome to call or email Ted with your questions! You can also leave a voicemail and he will get back to you.
Map & directions to the Job Fair at the Turkey Hill Experience
Watch our video about driving for Turkey Hill