Chocolate Chip
Vanilla ice cream with dark chocolate chips.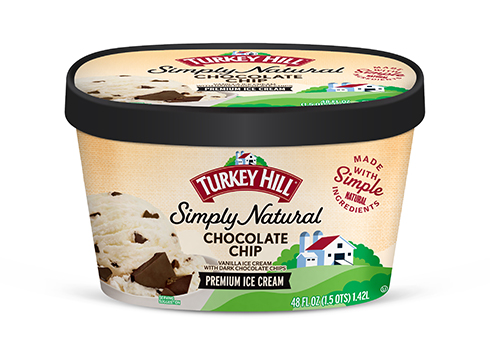 Retired Flavor
Nutrition Facts
Servings Per Container 9
Serving Size
2/3 cup (94g)
Amount Per Serving
Calories 230
Total Carbohydrates 25g 9%
*The % Daily Value tells you how much a nutrient in a serving of food contributes to a daily diet. 2,000 calories a day is used for general nutrition advice.
Additional Info: Gluten-Free
Soy Lecithin
An naturally occurring oily substance derived from soybeans used in food products to enhance texture.
Chocolate Chips
A sweet, brown food made from cacao seeds in chip form mixed throughout the ice cream as part of some flavor profiles.
Nonfat Milk
The thin milk left when whole milk is separated from its fats. Also referred to as skim milk.