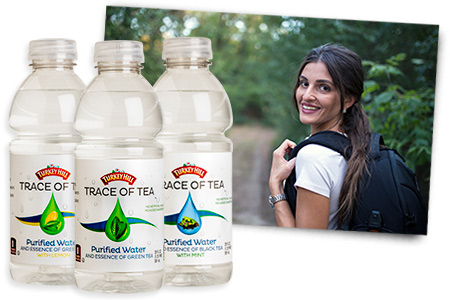 It's the perfect substitute for plain water and sugary beverages like soda, juice, and energy drinks. Trace of Tea is crisp and refreshing and provides complete hydration you can take to work, school, the gym, the spa, or serve to your guests. Trace of Tea contains zero calories and absolutely no sugar or artificial flavors, sweeteners, or colors. Try all the flavors and find your favorite. Flavored water doesn't get any more refreshing than this.
Purchase Trace of Tea on Amazon.com!
Purchase a 12-pack (20 oz. bottles) of Trace of Tea on Amazon.com.
Buy Now
Explore all the great

Trace of Tea flavors from

Turkey Hill