Mint Chocolate Chip Iced Coffee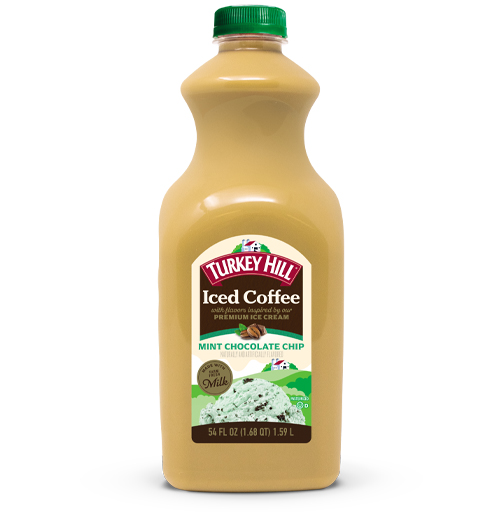 Retired Flavor
Nutrition Facts
Servings Per Container 4.5
Serving Size
12 fl oz (360mL)
Amount Per Serving
Calories 220
Total Carbohydrates 40g 15%
*The % Daily Value tells you how much a nutrient in a serving of food contributes to a daily diet. 2,000 calories a day is used for general nutrition advice.
Additional Info: Gluten-Free
Explore all the great

Iced Coffee flavors from

Turkey Hill
Sodium Citrate
The sodium salt of citric acid used in foods and drinks as a flavor-enhancer or preservative.
Coffee
A beverage made from roasted, ground coffee beans and water. Used in foods and drinks with coffee flavor profiles.
Nonfat Milk
The thin milk left when whole milk is separated from its fats. Also referred to as skim milk.
Dipotassium Phosphate
A commonly used stabilizer and texturizer in food that helps with antioxidation.