Black Tea with Mint
Purified water and essence of Black Tea with Mint.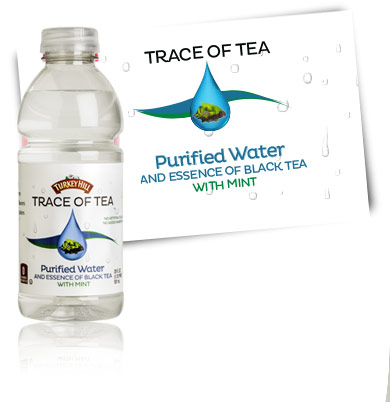 Nutrition Facts
Servings Per Container 1
Serving Size
1 Bottle
Amount Per Serving
Calories 0
Total Carbohydrates 0g 0%
*The % Daily Value tells you how much a nutrient in a serving of food contributes to a daily diet. 2,000 calories a day is used for general nutrition advice.
Additional Info: Gluten-Free, Fat-Free
Ingredients: PURIFIED WATER, BLACK TEA ESSENCE, CITRIC ACID, NATURAL FLAVOR.
Explore all the great

Trace of Tea flavors from

Turkey Hill
Black Tea
Dried, cured leaves of the tea trees. Black tea has the strongest flavor of the tea varieties.
Citric Acid
An acid derived from citrus fruits to enhance flavor and preserve food. Used as either a flavor or preservative in some food and drink.