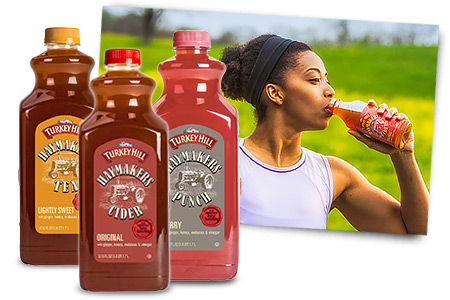 Ask a wise farmer about thirst-quenching beverages, and you're likely to hear a story passed down through the generations about a concoction known as switchel.
This century-old farmer's recipe has been perfected by Turkey Hill and is the inspiration behind our new, epically crafted Haymakers teas, punches, and ciders ... featuring ginger, molasses, honey, and vinegar.
Visit TurkeyHillHaymakers.com to learn more.
Explore all the great Haymakers flavors from
Turkey Hill