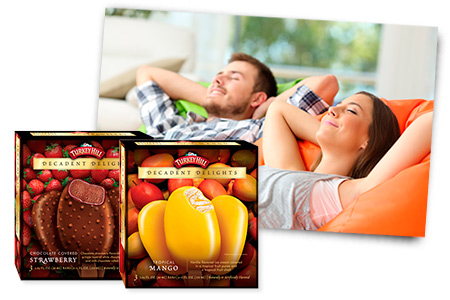 Decadent Delights is a line of goodies brimming with indulgent ingredients and inspired by the blissful goodness of fresh fruit. Our new Decadent Delights Bars are rich premium ice cream swirled with fruit ribbons, triple dipped in fruit purée or chocolate.
Print a coupon and learn more about Decadent Delights.
Check it out!
Find retailers near you that carry Decadent Delights Bars and Parfaits, and of course, print your coupon!
Explore all the great Decadent Delights Bars flavors from
Turkey Hill